Keratopigmentation (KTP)
Keratopigmentation (KTP) or corneal tattooing has been used for many years to improve the cosmetic appearance of blind eyes with leucomas.
More recently, KTP has been successfully used for the functional correction of visual and light complaints such as monocular diplopia, severe glare or photophobia associated to partial or total iris defects. Some studies have suggested the potential role of KTP in the management of total or partial traumatic aniridia, iris atrophies secondary to trauma or anterior segment surgery and congenital defects such as colobomas, albinism or Essential Iris Atrophy.
This technique can be considered as an accessible and safe alternative to more invasive procedures, such as intraocular ones.
We use new micronized mineral pigments, assisted with modern surgical technologies such as femtosecond laser and new automated keratopigmentation instruments for the intrastromal or superficial application of the pigments.
We consider these techniques to be a very effective and a relatively simple alternative for the treatment of moderate to severe visual disabilities related to iris defects.
Techniques
To investigate the functional and cosmetic outcomes of keratopigmentation (KTP) in cases of moderate to severe functional eye disability:
Severe iris defects and Pupil abnormalities.
The technique are: MIK, FAK and SAK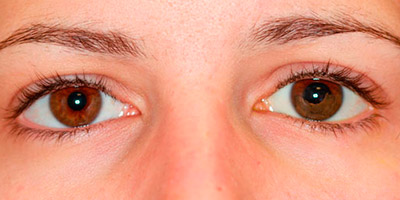 MIK: Manual Intralamellar Keratopigmentation
---
Surgical instruments specially designed for KTP are used: Vissum Eye MP System.
One incision is done using a calibrated diamond blade. From such radial incision, the cornea is dissected intralamellarly and circularly at the same depth with an helicoidal corneal dissector, without touching the pupil area.
The adequate colour, previously prepared for the purpose is injected with a 27-gauge flat cannula into the dissected corneal areas.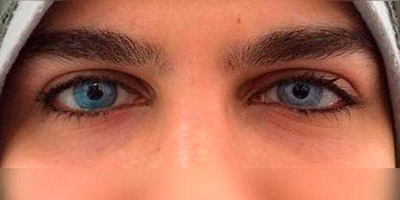 FAK: Femtosecond Assisted Keratopigmentation
---
FS laser (IntraLase, 60 KHz) is used to create total circular tunnels and one superior 90º radial incision.
The tunnels are opened with the helicoidal corneal dissector.
The adequate colour is injected through the superior incision with a flat cannula.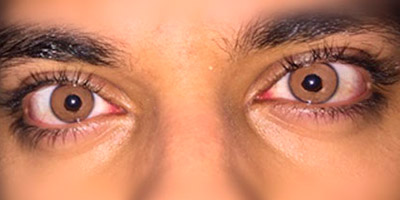 SAK: Superficial Automated Keratopigmentation
---
SAK is used when the intralamellar staining was not sufficient to provide an adequate cosmetic appearance.
The pigment is applied in the cornea using a micropunctural device (Vissum Eye MP System).
Different parameters (power, depth) and tips are used according to each individual case.
The manoeuvre is repeated until the adequate amount of micronized pigment is visually presented in the superficial cornea to achieve an acceptable cosmetic appearance
Alternative techniques to more complex options as intraoperative risk intraocular surgeries

+34 640 714 554
+34 966 231 951

Request a video consultation

info@bluegreenmedical.com