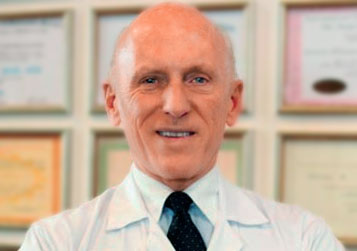 WELCOME
Bluegreen is the only specialized company in colouring your eyes using specially designed and officially registered corneal pigments.
Bluegreen: a new colour for your eyes. Bluegreen has been created to especially promote the best products for eye colouring, covering the needs for therapeutic, functional and cosmetic purposes. Bluegreen dedicates all its efforts to the development of pigments and technology capable of restoring the normal colour of your eyes in cases of disease and also to colour your eyes in the most desirable way you wish. All the products of Bluegreen are CE mark certified and have the highest quality standard with the scientific back up from which they have been developed.
Welcome to the services of Bluegreen.
Professor Jorge L Alio, MD, PhD, FEBO
Prof. Jorge L. Alió, Professor of Ophthalmology, Miguel Hernández University
Scientific Senior Consultant Bluegreen Medical
Bluegreen is an international company dedicated to keratopigmentation and other Surgical techniques related to the use of pigments to improve the cosmetic appearance of the human eye. Bluegreen offers pigments, technology for their application, surgical instruments, medical devices and, more especially, medical education and training to use pigments at the level of the cornea and the conjunctiva for therapeutic and cosmetic purposes.